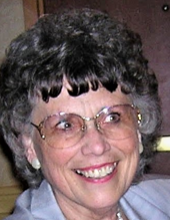 Obituary for Gladys Mathews
Gladys Ann (Fujaros) Mathews
July 12, 1940 – March 4, 2018

Gladys passed away peacefully at her home in Tustin, California on March 4, 2018, from cancer.

Gladys was born on July 12, 1940, in Pueblo, Colorado to Anna Margaret (Cirbo) and Andrew Joseph Fujaros, Sr. She grew up in Pueblo and graduated from Pueblo Catholic High School in 1958. After receiving a Bachelor of Arts Degree in Elementary Education from the University of Northern Colorado in Greeley, Gladys returned to Pueblo and began teaching first grade at Bessemer School. In 1966, she moved to southern California where she taught first grade at Patton Elementary School and met Charles (Chuck) Mathews, Jr. The following year they married and moved to Tustin. After staying at home to raise their three children, Gladys returned to teaching both kindergarten and first grade at Loma Vista Elementary School.

Gladys loved children and was proud of her life as a mother, grandmother and teacher. Gladys educated the minds and hearts of her students for 31 years. During the 2007-2008 school year, Gladys was Loma Vista Teacher of the Year and was nominated for Orange County Teacher of the Year. She was a parishioner of St. Cecilia Catholic Church where she was active in many ministries. Gladys and Chuck celebrated their 50th Anniversary last year and renewed their wedding vows in front of their family.

Gladys is survived by her husband, Chuck, and three children: Christie (Mark) Leidal (and granddaughter, Ashley) of Breckenridge, Colorado, Reverend Michael Mathews, CSC who is currently teaching in Jinja, Uganda, and Kimberly Mathews (Eric Godeke) of Orange, California. She is also survived by her brother, Andrew (Olga) Fujaros of Denver, Colorado. She was preceded in death by her parents.

Gladys will be greatly missed by her family, friends and students. On March 23rd at 10:00 am, her funeral mass will be celebrated at St. Cecilia Church (1301 Sycamore Avenue, Tustin). All are welcome to attend. Gladys will be buried next to her parents in Roselawn Cemetery in Pueblo. A graveside service will be held at a future date. In lieu of flowers, the family asks for your thoughts and prayers. Gladys' favorite charities were: Covenant House, 1325 N. Western Avenue, Hollywood, CA, 90027-5615; Catholic Worker-Isaiah House, 316 Cypress Avenue, Santa Ana, CA 92701-5808; and St. Joseph's Indian School, PO Box 326, Chamberlain, SD, 57326. Thank you for your consideration and generosity to these organizations.
Previous Events
Service
St. Cecilia's Catholic Church
1301 Sycamore Ave
Tustin, CA 92780